Describe
Can't miss
HAPPY TECH STORE – MOBILE ACADEMY
The fastest solution for you
Beats Flex thiết kế kiểu vòng cổ sành điệu, phù hợp cho người chơi thể thao
Tai nghe Bluetooth ghi dấu ấn với các tín đồ tai nghe Beats (Apple) với kiểu dáng gọn nhẹ, có 2 phiên bản màu đen và vàng Yuzu thuần khiết, đẹp mắt, giúp tạo phong cách năng động, thời thượng cho cả phái mạnh và phái đẹp.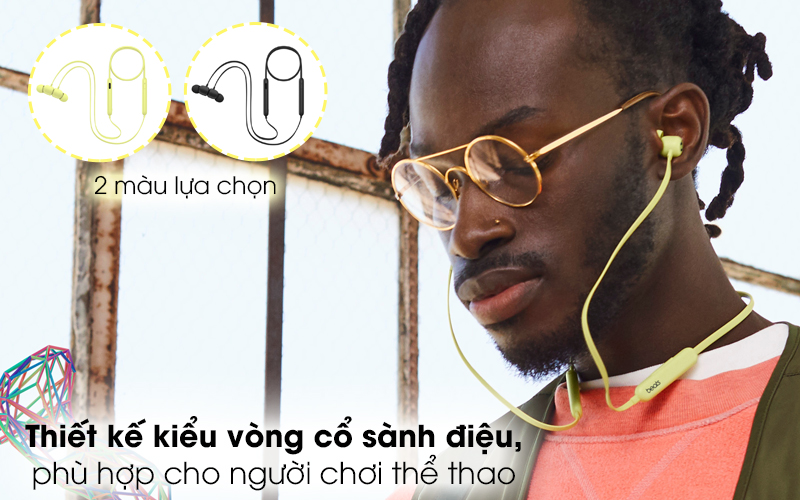 2 ear buds covered by 4 different cushion designs (1 pair directly attached to the headset, 3 separate pairs) for you to easily change depending on your ear mold and feel to ensure that the headset is suitable for you. suitable, convenient to use and most comfortable.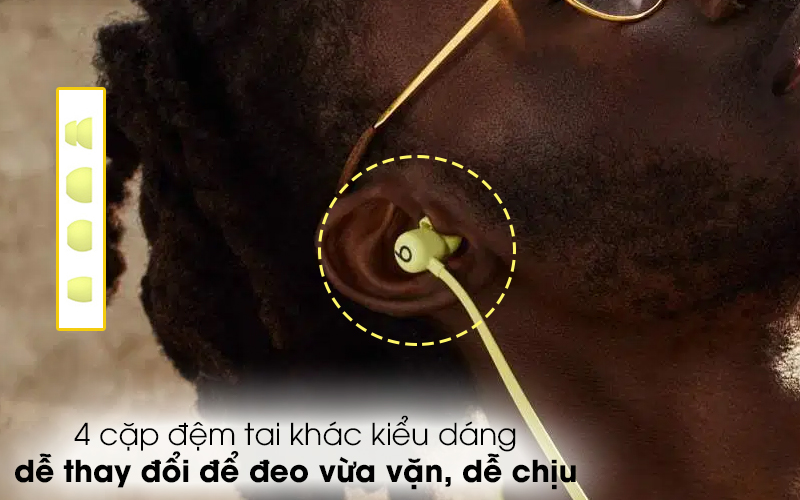 Magnetic headphones, when not in use, you can touch the 2 earbuds together, this operation helps to minimize wire tangling and loss. In particular, it also supports auto-stop feature, smart music playback by placing the two ends of the earbud together, the music will be stopped, and when the earbud is put in the ear, the music will continue to play.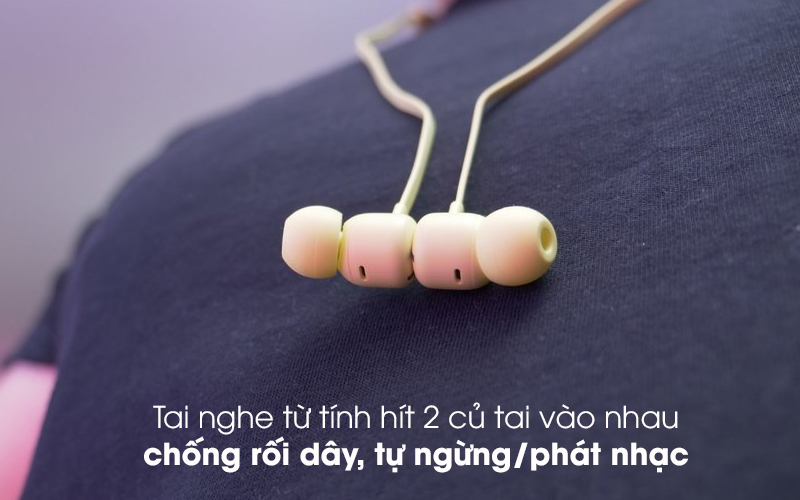 Shake off all the fatigue in the world of passionate music with the powerful sound quality from the Apple W1 chip
Rich, accurate bass reproduction through a 2-chamber acoustic design, layered drivers. The in-ear headphones also feature micro-vents for detailed, crisp sound for an emotional music experience.
Moreover, Apple W1 chip and Class 1 Bluetooth for stable wireless connection, quick pairing of headphones with phones and tablets, less disconnection.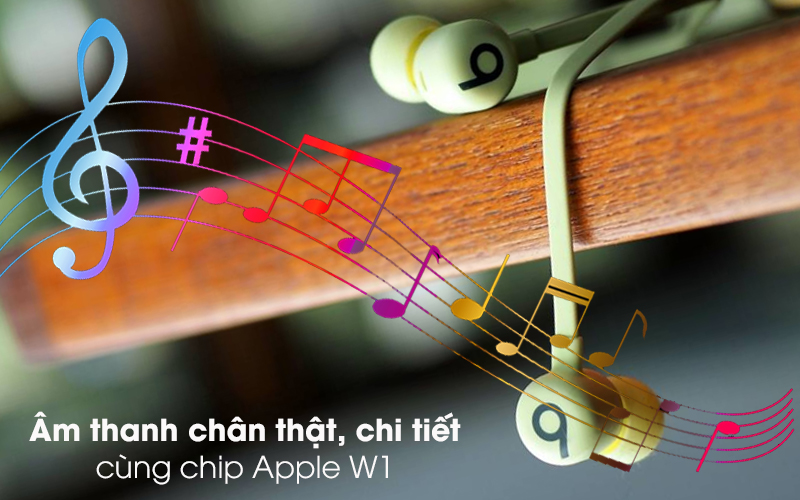 The microphone is processed to reduce wind noise for clearer voice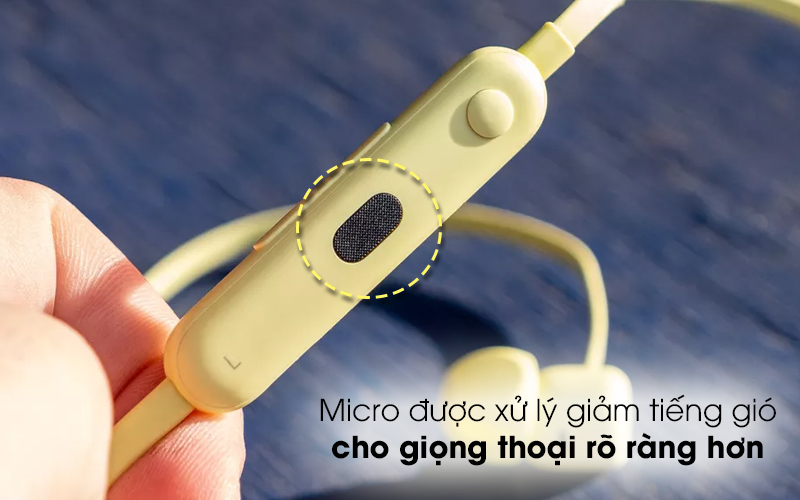 Share music with everyone with Audio Sharing
This feature allows users to share songs, podcasts to movies with others when they are also using Beats Flex headphones or other Beats, AirPods line of headphones.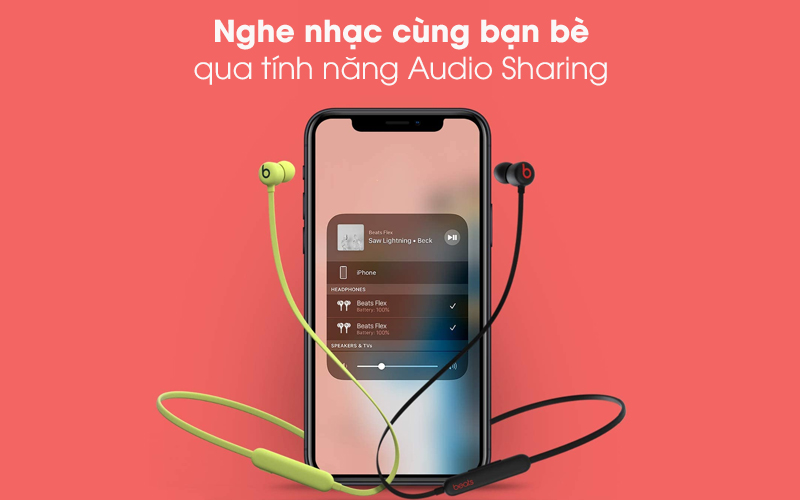 Impressive with up to 12 hours of use, convenient Fast Fuel feature
Integrated on Beats Flex MYMC2 / MYMD2 Type-C charging port, just connect and charge in 2 hours, you will have 12 hours of continuous use, if you can't wait, fast charge in 10 minutes to use up to 1.5 hours .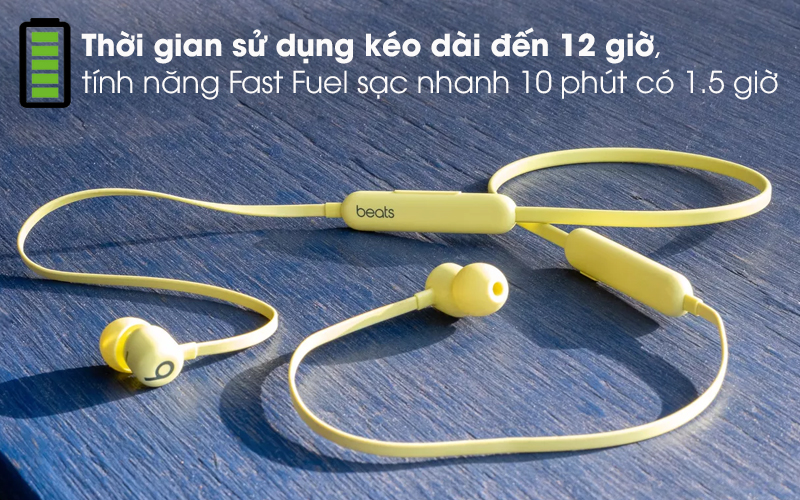 Experience Beats headphones made easier with an easy-to-use control panel
- Power button.
– Volume up, volume down.
– Listen to receive/reject calls, play/pause songs, activate virtual assistants.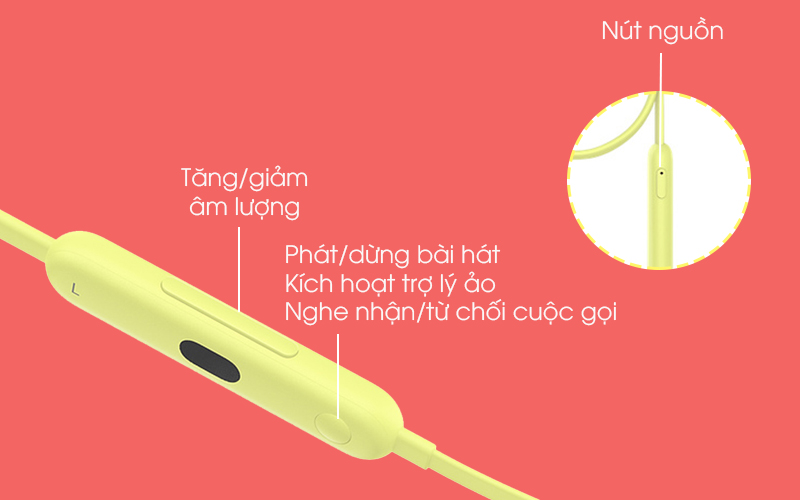 If you love stylish headphones, support high-quality sound, battery life for "huge" use time, use utilities, then the Beats Flex MYMC2 / MYMD2 Bluetooth headset is perfect for you.
Additional information
| | |
| --- | --- |
| Weight | 0,1 kg |
| the size | 10 × 5 cm |